A new way to recruit quickly, simply and in tune with the times
Jobstory is the first application 100% dedicated to video recruitment using social network codes. No more paper, optimize your time by putting people at the center of your selection.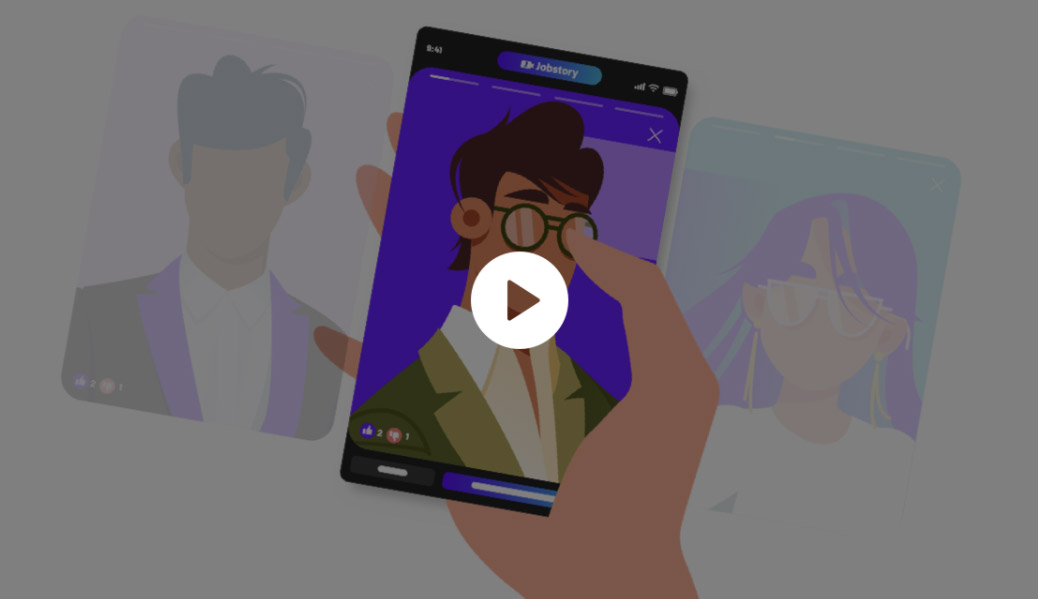 Save up to 70% time per recruitment
Save dozens of hours per recruitment
Don't waste your time sorting candidates that all look alike and eliminate in person interviews that take forever. You instantly form an opinion on the candidate, and if he doesn't do the trick, move on to the next one.
Put the human before the resume
Select your candidates with criteria that are not revealed in a resume such as energy, interpersonal qualities, motivation or elocution.
Receive only motivated applications
Eliminate 100% of resume "spam". Only the most committed candidates make the effort to apply on video. A motivated candidate will stay in their position longer, which will reduce your turnover.
Modern, digital and ethical recruitment
You give the same chance to all candidates to put themselves forward, without a priori or discrimination. You are only interested in people by using a modern, digital and easy-to-use channel.
How it works ?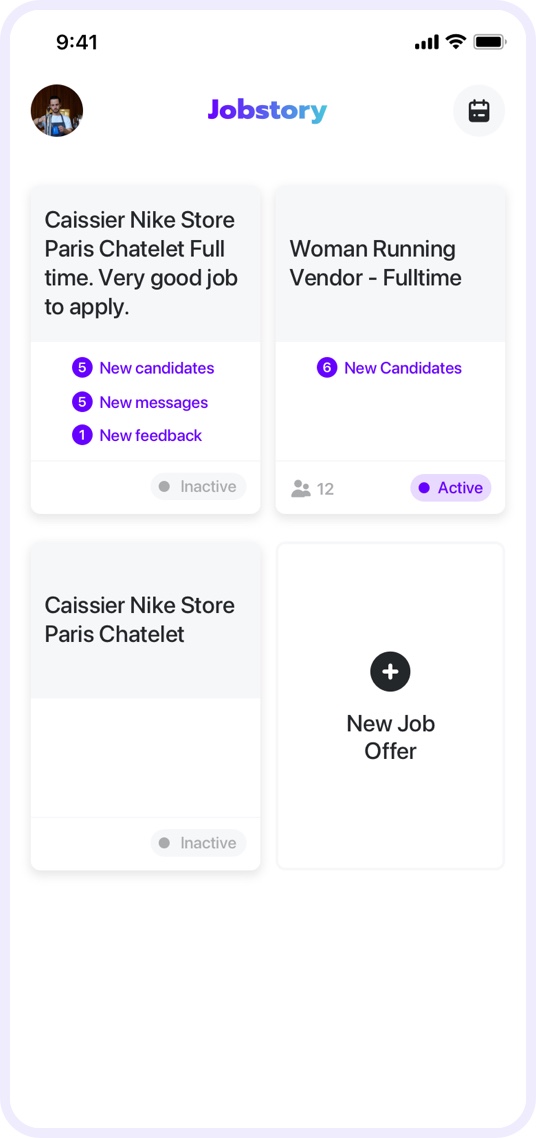 1.
Create your Job offers directly in the application with 3 or 4 questions to ask candidates.
2.
Candidates have 1 minute to answer each question in story form.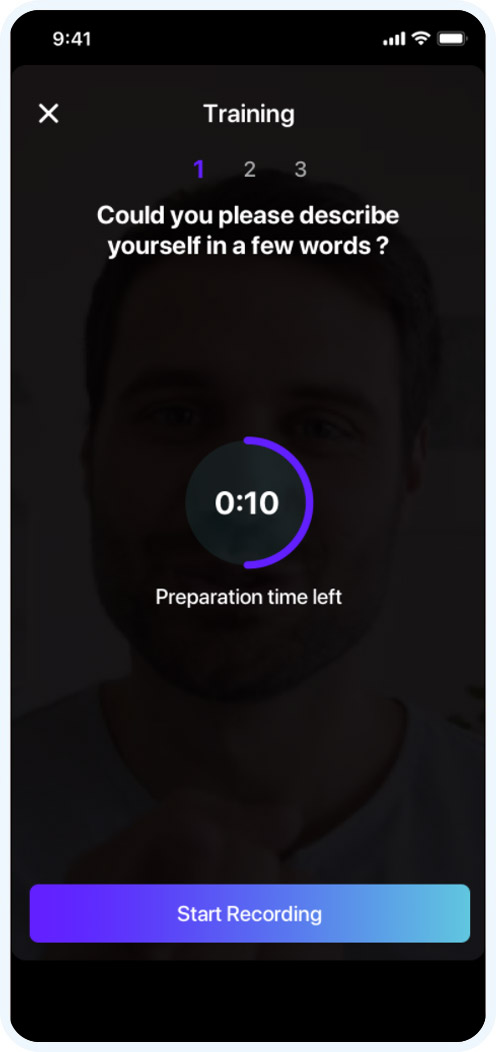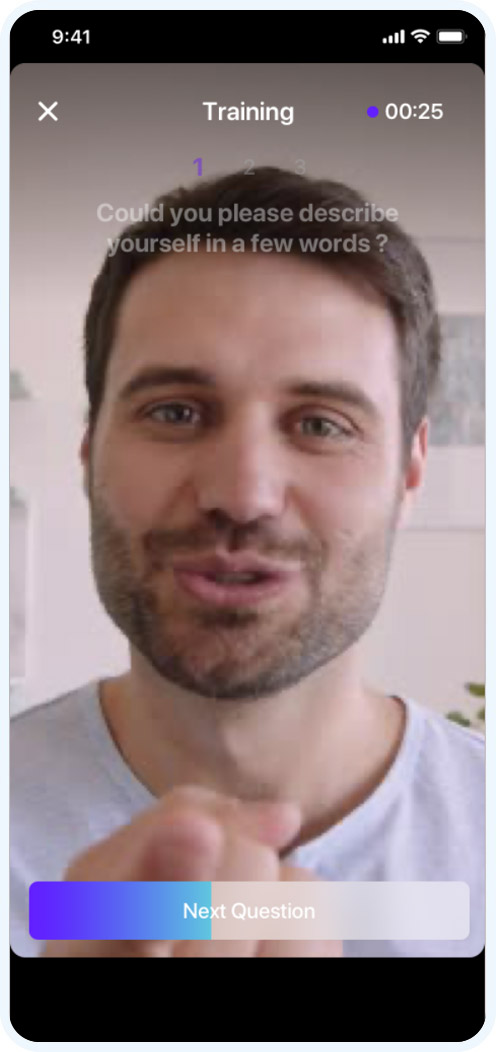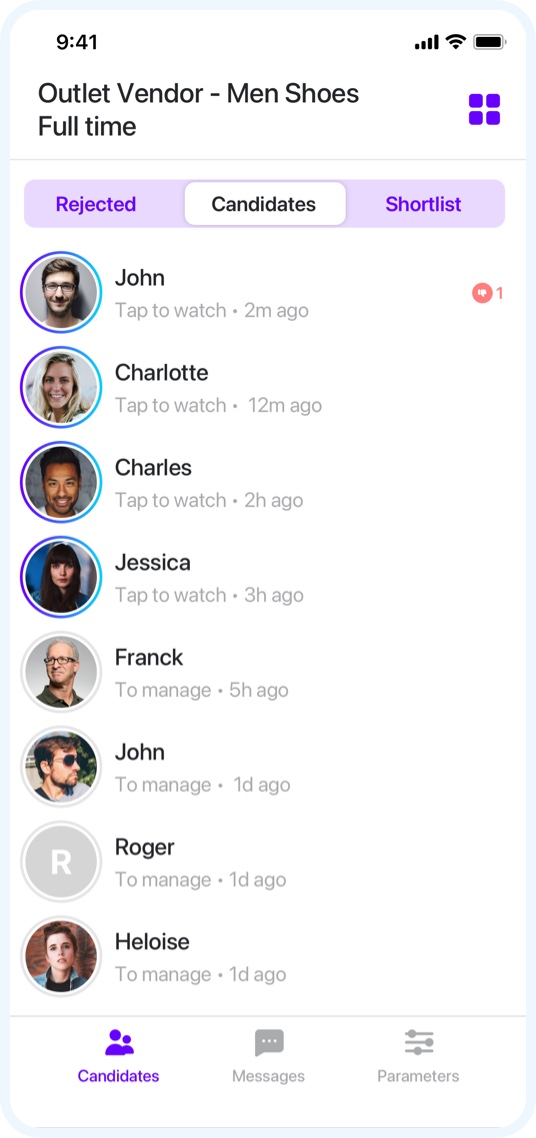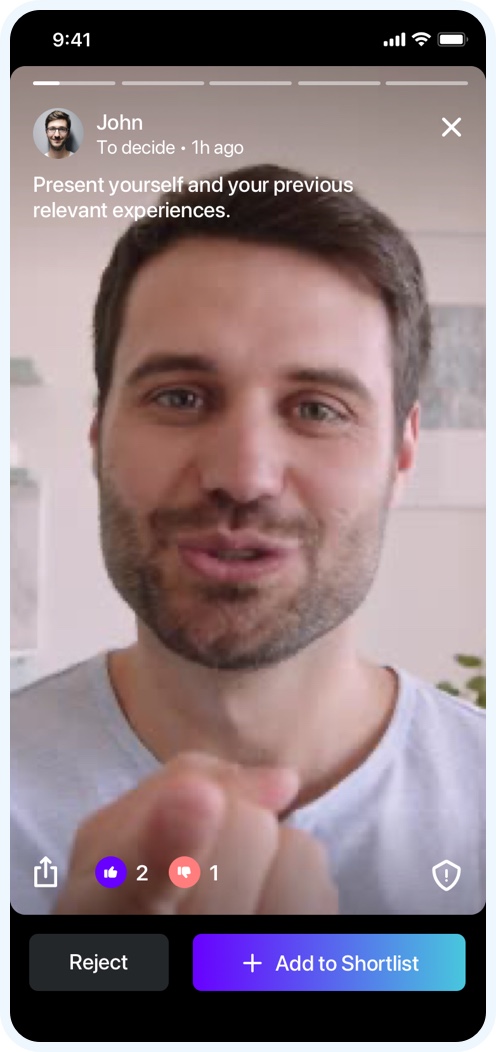 3.
Receive stories from candidates who answer your questions.
4.
Quickly shortlist the interesting candidates, discard the others.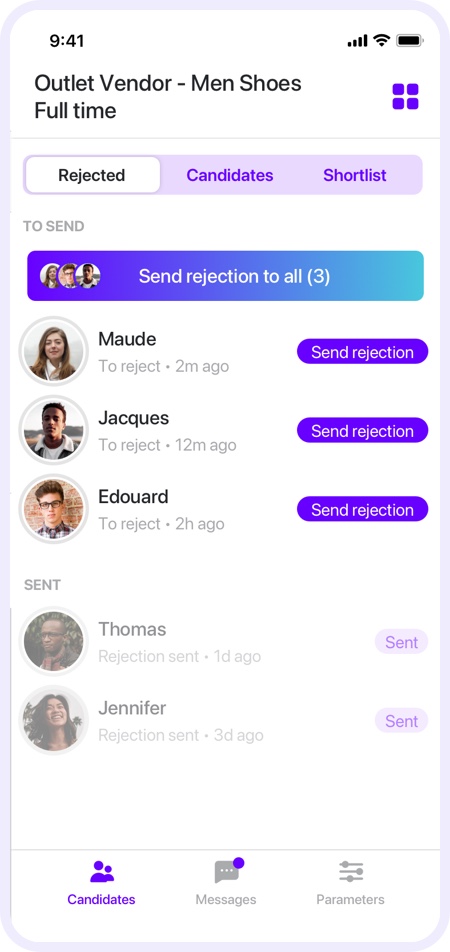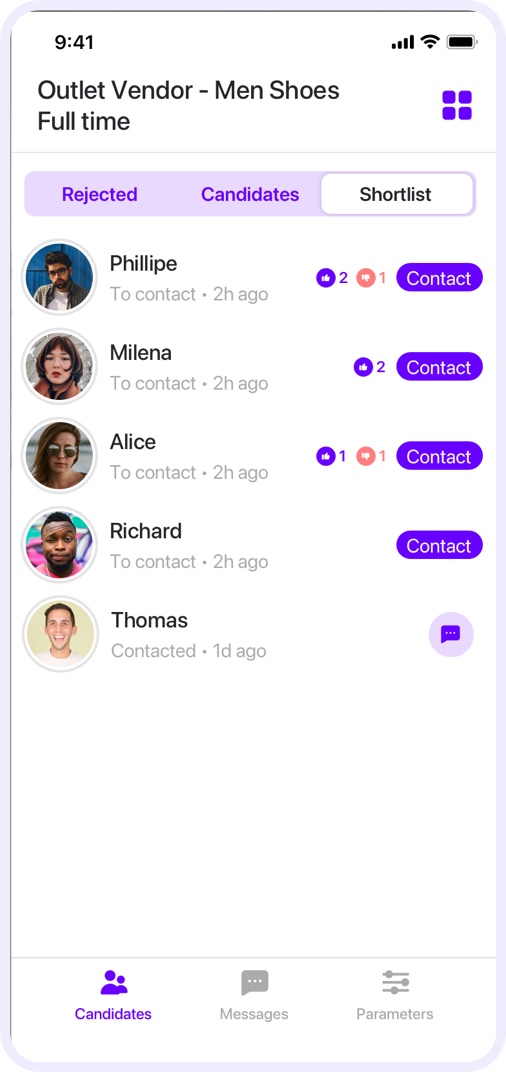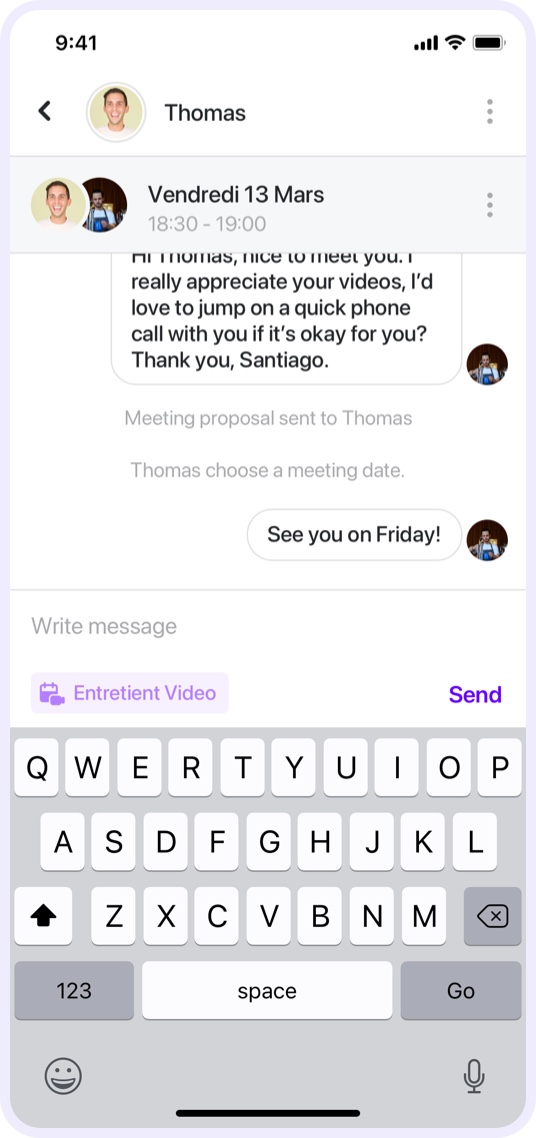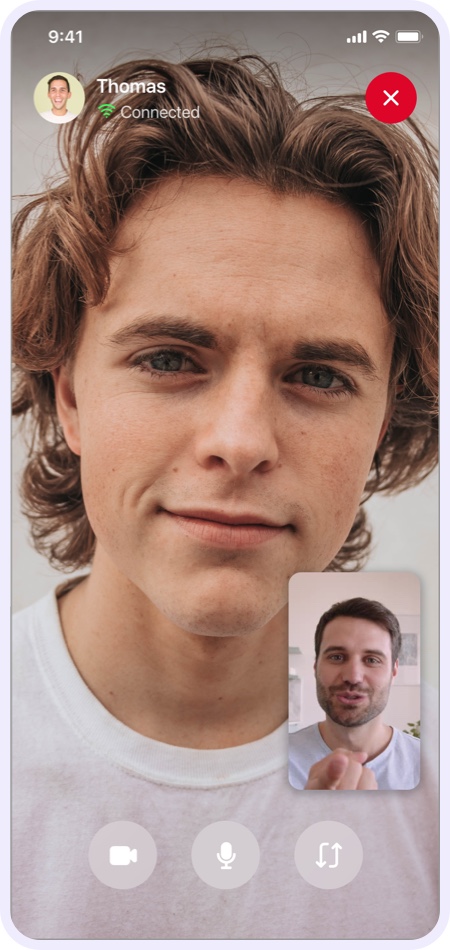 5.
Contact candidates directly in the app to do a video interview or offer them an appointment.